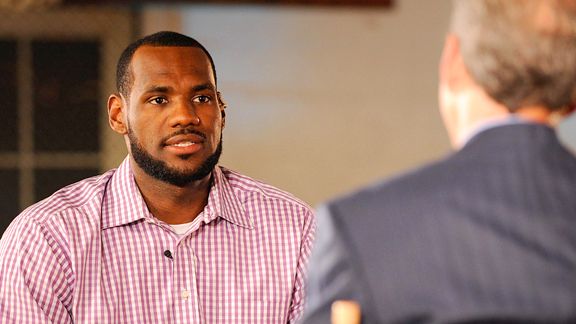 What's happened in Cleveland has been called many things. What's most disturbing of all is that is has been called a disgrace, when in reality, the reaction from fans, staff and most of all majority owner Dan Gilbert is the disgrace!
The statement made by Gilbert is the most futile and disturbing thing I've ever seen from a person in his position. You see, what they see as a betrayal, I see as a smart business decision!
LeBron James has given his home state the best years of his career, and got nothing in return except expectations! What I mean by this is he was expected to carry the team to glory as a one-man army! Which he's taken them to the promise land multiple times; but the "team" could never cross the river to the land of milk and honey.
Is it that compelling that a great talent would want to be complemented by other great talents? Hell, even Jordan had Pittman and Rodman! Kobe has had Shaq, Fisher, Artest and Gasol!
To the King and his new-found teammates I say good luck! I also say congratulations for making the smart decision and I commend you for sacrificing the money for the titles! You have truly begun to make it a game again! Thank you!
This post was submitted by Shane Keyros.